---
FAVORITE LINKS
The Passover Lamb
---
SAMPLE ARTICLES
Poetry
The Brigadier and the Merchant's Daughter
Short Story
You Do the Crime--You'll Do the Time
Other Article
This is the Father
---
MY NEWS
Now available through smashwords.com, my first eBook containing nine of my favorite farm poems, titled
Light Farm Works
My second eBook titled
Antler Tales and Foreign Trails
available at smashwords.com, contains seven poems that have either a foreign setting or about those who uses antlers as part of their home decorating.
Galactic Light Verse
is space-themed, light verse, and my third collection.
Turtle Stew
,
Peking Duck
,
Barred Plymouth Rock Band
, and
Catfish on a Hot Tin Roof (ballad of a bottom-feeder)
-- Illustrated eBooks available at smashwords.com.
Click an image below for a link to the site.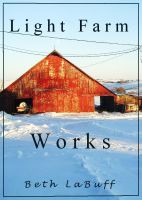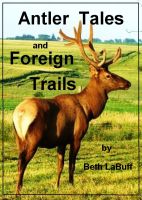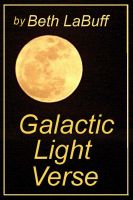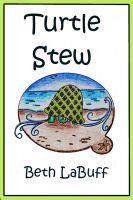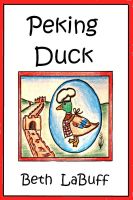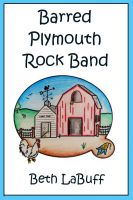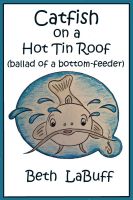 ---
ACCOMPLISHMENTS
Recent FaithWriters Writing Challenges
To be published in future FaithWriters' Anthologies or in FaithWriters Magazine

The Ode and the Epitaph ---The Paragon-Pariah of Fallow Field Farm
1st place--Master's Level
1st place--Editor's Choice
Topic--Pride

Adieu Dodo
1st place--Master's Level
1st place--Editor's Choice
Topic: Greed

Ziggurat
1st place--Master's Level
1st place--Editor's Choice
Topic--Measure

You do the Crime--You'll do the Time
1st place--Master's Level
1st place--Editor's choice
Topic--Time

Junk Food National Historic Site
1st place--Master's Level
1st place--Editor's choice
Topic--Junk Food

He's What?
2nd place--Masters Level
2nd place--Editor's Choice
Topic: Mix

Aubade for Job
2nd place--Masters Level
2nd place--Editor's Choice
Topic: Bouncebackability

Paht-choon'-ta
1st place -- Masters Level
3rd place -- Editor's Choice
Topic -- Accent

A Wretch Like Me
3rd place -- Master's Level
3rd place -- Editor's Choice
Topic: Road Trip

Go for the Great
3rd place -- Masters Level
3rd place -- Editor's Choice
Topic--Omnishambles

Quel Desastre
Highly Commended --Master's Level
4th Place -- Editor's Choice
Topic: Vacation Souvenirs

Leviticus
Highly Commended--Masters Level
4th place -- Editor's Choice
Topic--Repeat

Portent
Highly Commended--Masters Level
5th place -- Editor's Choice
Topic--Achoo

Calypso Cultural Park
Highly Commended--Masters Level
6th place--Editor's Choice
Topic--Park

Vortex
Highly Commended -- Master's Level
7th place -- Editor's Choice
Topic: Overseas Vacation

Elizabeth Has Left the Building
Highly Commended--Masters Level
7th place--Editor's Choice
Topic--Dead End

The Proxy
7th place--Editor's Choice
Topic--Grate

Something Blue
7th place--Editor's Choice
Topic--Curiosity Killed the Cat

Steampunked
8th Place -- Editor's Choice
Topic: Weekend Away

Hero Dreams
8th Place--Editor's Choice
Topic--Day's End

Pax et Benedictio
8th Place--Editor's Choice
Topic--Hum

If
8th place--Editor's Choice
Topic--Splash

Roll Over Beethoven
10th Place--Editor's Choice
Topic--Husband and Wife

----------------------------------------


Locusts and Wild Honey
--Sept 1, 2014 --The Sentimental

Prelude
--Fall 2012 -- Journey Magazine -- a publication of Emmaus Bible College

The Passover Lamb
--Spring 2010 -- Journey Magazine -- a publication of Emmaus Bible College
--March 31, 2010 -- The Adair Country Free Press - Greenfield, Iowa

Pride and Prejudice
-May 15, 2009 -- The Dalhart Texan -- a newspaper that has served the Texas Panhandle for over a century
-Topic -- Cousins

The Christmas Goose
-December 2008 edition of ithirstnw --a Christian ezine with a small town attitude
-Topic--Christmas baking / cooking

The Idiot's Guide
-FaithWriters 500 Front Page Showcase article October 8, 2007
-FaithWriters Magazine--A Merry Heart page -- May/June 2008
-Topic -- Confused

Wellington, The Talk of Baxter County
-February 2008 edition of The Copper Penny Press
-Topic -- Homespun Wisdom: A Stitch in Time Saves Nine

----------------------------------------


Beth's poetry blog Laughing at the Days


---
CONTACT ME