Faith
PLEASE ENCOURAGE
AUTHOR BY COMMENTING


Leave Comment
Message Writer
Hire Writer
Report Article
Give Me To Drink
Message Writer
Hire Writer
Tweet
---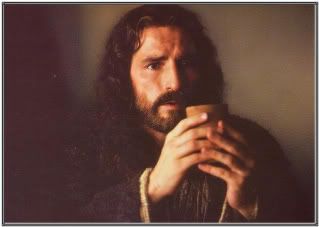 Give Me To Drink
There came a stranger approaching me
In need of rest and company
I said, " Come on in and rest in my home
We'll share some bread
And bow our heads
In the presence of our Lord."
The stranger then said,
"Give me to drink".
How I knew these words
That moved me to think …
That this stranger was my Friend.
We drank the Wine of Meekness
We ate the Bread of Truth
Between us there was no weakness
Pure faith was the living proof.
Blessings started to pour
As He healed my eyes to see
The Beginning to the End-
His plans of Eternity.
I had seen His face…
My soul filled with grace
Hearing His words,
" Give me to drink"-
He entered my home,
and changed my heart …
Blessed me with a brand new start
And "Give me to drink"
is His song.

John 4:7 There cometh a woman of
Samaria to draw water:
Jesus saith unto her,
Give me to drink.
Julie Pisacane © 2007
PLEASE ENCOURAGE AUTHOR
,
LEAVE COMMENT ON ARTICLE
Read more articles by
Julie Pisacane
or search for other articles by topic below.
---
Search for articles on: (e.g. creation; holiness etc.)
Read more by clicking on a link:
Free Reprints
Main Site Articles
Most Read Articles

Highly Acclaimed Challenge Articles
.
New Release Christian Books for Free for a Simple Review
.
NEW - Surprise Me With an Article - Click here for a random URL

God is Not Against You - He Came on an All Out Rescue Mission to Save You
...in Christ God was reconciling the world to himself, not counting their trespasses against them... 2 Cor 5:19
Therefore, my friends, I want you to know that through Jesus the forgiveness of sins is proclaimed to you. Acts 13:38
LEARN & TRUST JESUS HERE
The opinions expressed by authors do not necessarily reflect the opinion of FaithWriters.com.
Member Comments
Homerun. I've got a cup. And I've got a Friend.
Julie, greetings to you from Mary and me. We love you. God bless.
Thomas
This is very beautiful and have me a blessing tonight. Thanks. In Christ's Love,

Julia
Lovely, very lovely! The picture, the poem, and the message behind it. Thanks too, Julie, for your "Pages from the Heart Ministry" newsletter. You have a great and wonderful website. God bless you in your service for Him. Thanks for sharing your talent with so many...God bless you....Helen