Other
ENCOURAGE AUTHOR BY COMMENTING
Leave Comment
Message Writer
Hire Writer
Report Article
Friendship
Message Writer
Hire Writer
Tweet
---
Dedicated to my forever friend- Roseann.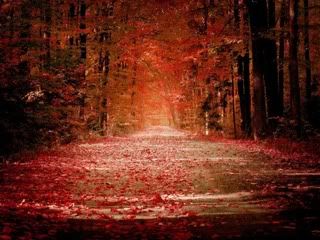 Friendship
I will always remember long ago
walking in the months of Fall
Sidewalks filled with colored leaves
Crisp air would swirl them around-
Whimsical winds made a thrilling sound.
I remember the scents of the air
Earthy,rich and fragrant
While I walked here and there
To the park-with my friend
Who made me laugh and grin
Her friendship was answered prayer.
Autumn remains special to me
For the memories made of being joyful and free
I will always remember the changing leaves
that will forever swirl around our friendship
Coloring the grounds of our destiny.
---
PLEASE ENCOURAGE AUTHOR BELOW
LEAVE COMMENT ON ARTICLE
Reader Count & Comments
Date
Congratulations! This has been chosen to be highlighted on the Message Boards in the Cheering Section. You can see it by clicking here:
FaithWriters Jewel Chest
Beautiful imagery, Julie- especially that last stanza. Lovely.
There is no greater blessing in life than to have that friend in deed when you are in need. A strong presence and safe refuge to lean on with an ear to hear your every joy and sorrow and an eye to see through you to your very heart and soul with nothing but love given in return. I'm thanking the Lord with you for your Roseann, Julie :) Thanking Him also for His pure example of friendship that teaches us how to go therefore and be that friend that sticks closer than a brother to those He brings upon our life's path. I could see and feel each swirling Autumn leaf ... good job as always in painting a beautiful picture in words. (((HUGS)))
I loved the imagery expressed here...thanks for sharing these beautiful words...
---
Read more articles by
Julie Pisacane
or search for other articles by topic below.
---
Search for articles on: (e.g. creation; holiness etc.)
Read more by clicking on a link:
Free Reprints
Main Site Articles
Most Read Articles

Highly Acclaimed Challenge Articles
.
New Release Christian Books for Free for a Simple Review
.
NEW - Surprise Me With an Article - Click here for a random URL

God is Not Against You - He Came on an All Out Rescue Mission to Save You
...in Christ God was reconciling the world to himself, not counting their trespasses against them... 2 Cor 5:19
Therefore, my friends, I want you to know that through Jesus the forgiveness of sins is proclaimed to you. Acts 13:38
LEARN & TRUST JESUS HERE
The opinions expressed by authors do not necessarily reflect the opinion of FaithWriters.com.
FaithWriters offers Christian reading material for Christian readers. We offer Christian articles, Christian fiction, Christian non-fiction, Christian Bible studies, Christian poems, Christian articles for sale, free use Christian articles, Christian living articles, New Covenant Christian Bible Studies, Christian magazine articles and new Christian articles. We write for Jesus about God, the Bible, salvation, prayer and the word of God.