Women
ENCOURAGE AUTHOR BY COMMENTING
Leave Comment
Message Writer
Hire Writer
Report Article
I Shall Arise
by
Katrina
11/21/08
Not For Sale
Author requests article critique
Message Writer
Hire Writer
---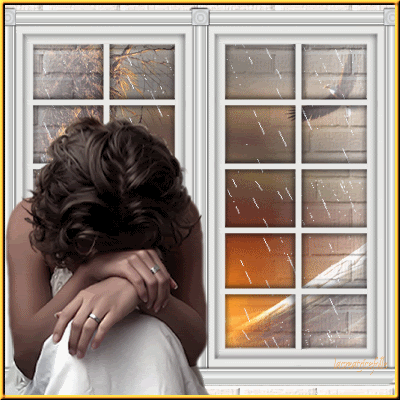 Tears kept in a bottle
Let them freely flow
No one feels the pain you're in
Although they assume to know
They say it's this or that
Give them one day in your shoes
If they really knew, they wouldn't judge
They wouldn't put their mouth on you
You've become skeptical
Being let down
You try your best to smile
But inside you wear a frown
So many scars and wounds
Seems it's always someone close to you
As if they had it out for you
Even from your mother's womb
A living dog is better than a dead lion
Life's worth another try
The fire is only to prove the woman you are
Not for self-destruction or to die
Chosen in the furnace of affliction
And from it shall you arise
All polished and shined up
From the very things that you despise
Let those around you taunt
And dance at your demise
Yet, out of the dust and ashes
Shall a queen with God arise!
Rejoice not against me, O mine enemy: when I fall, I shall arise; when I sit in darkness, the LORD shall be a light unto me
Micah 7:8, KJV
Copyright 2008
---
PLEASE ENCOURAGE AUTHOR BELOW
LEAVE COMMENT ON ARTICLE
Reader Count & Comments
Date
Glory Hallelujah!!! Beautiful, inspiring work Katrina. These images are so insinc with your words, did you create them also? The Lord Bless you.
---
Read more articles by
Katrina
or search for other articles by topic below.
---
Search for articles on: (e.g. creation; holiness etc.)
Read more by clicking on a link:
Free Reprints
Main Site Articles
Most Read Articles

Highly Acclaimed Challenge Articles
.
New Release Christian Books for Free for a Simple Review
.
NEW - Surprise Me With an Article - Click here for a random URL

God is Not Against You - He Came on an All Out Rescue Mission to Save You
...in Christ God was reconciling the world to himself, not counting their trespasses against them... 2 Cor 5:19
Therefore, my friends, I want you to know that through Jesus the forgiveness of sins is proclaimed to you. Acts 13:38
LEARN & TRUST JESUS HERE
The opinions expressed by authors do not necessarily reflect the opinion of FaithWriters.com.