Prophecy
ENCOURAGE AUTHOR BY COMMENTING
Leave Comment
Message Writer
Hire Writer
Report Article
For Him Who Has Ears To Hear
by
Jody Goode
08/02/07
Free to Share
Author requests article critique
Message Writer
Hire Writer
---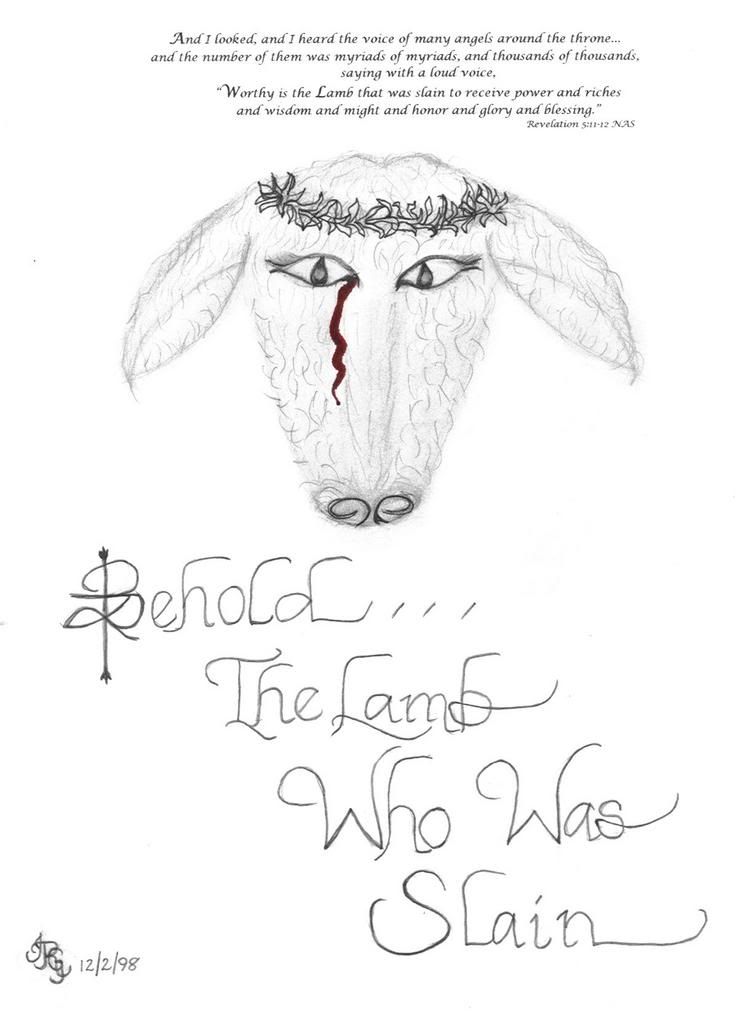 12/18/1998

Today I wept the Lord's bitter tears as He gave me vision to the gates of Heaven being closed upon the people who refused to come in - who waited too long. My heart cried out His words,



"Seek Me while I can still be found!"



(Then He spoke these words for every people, tongue and nation ....)

"Look upon My Lamb - He was given for you. My Love runs so deep for you my children but I can do nothing to cause you to come in unless your heart says so. The days are drawing short and I call out to you from a broken heart - COME! The enemy's attacks will only grow stronger and will be his desperate attempts to bring you down to where he is - to a place of complete and utter separation from Me. You must be strong; you must be alert! Again I cry - COME! I so long to surround you and lift you up upon My mountain, to live and commune with Me - forever. It has been My desire from the beginning. Jesus, My Son, is the Beginning and End. And just as He came in the beginning so shall the end come - just as true is the one as the other. Look for Him and you shall see Him coming in the clouds to take My people Home. Do not delay for there will be a day when it is too late. I love you with all that I AM. I cry again - COME! I speak to you through the pure hearts of the devoted ones - listen to them, for if you do, you listen to Me. If your heart is searching for Me wholly I shall bless you with a discerning spirit to know TRUTH from err. I warn you, you must be searching for Me wholly! To do so means to die and let yourself be raised again into the knowledge of My Truth and Wisdom which is Christ, your Lord and King. Look upon my Lamb, slain for you that you might know Me and enter into Eternal Life. His sacrifice took from the world its sin and made them His own and by My Love and power they were washed away - far away, in His river of blood. Come to the river and be cleansed that you might be made new and forever clean in My Eyes as I look upon My Lamb and see forgiveness. I take such joy in blessing the obedient heart - the one that seeks to bless My Heart. That is where My joy is. My pain comes as I look upon your backs of rebellion - and My Heart breaks. As the gates of Heaven close, all pain will be forever locked out - it will never gain entrance again. We will be one Family and joy and peace will prevail. Until that time, I cry - COME! Seek Me while the gates stand open wide. Look upon My Lamb and He will be your Way to Me. In Him I AM well pleased. By Him, in you I AM well pleased - those who have already COME. Make My joy complete and COME. COME NOW.

Your Forever Loving Father - Y'shua."

To prepare my heart to receive this message, I drew 'The Lamb Who Was Slain' a few days earlier. I am no artist, but the image of the slain Lamb of God was burned into my soul. Come into His Presence while the gates are still open wide!
Blessings to all, Jody
---
PLEASE ENCOURAGE AUTHOR BELOW
LEAVE COMMENT ON ARTICLE
Reader Count & Comments
Date
The eyes of this Lamb are shaped as tear drops and reminds me of the passage where it is written , Jesus Wept- John 17:35. The understanding given to me by the Lord is that Jesus was not weeping the death of Lazarus (because He is the Life for all those that believe in Him )- but -He wept for those who would witnessed the miracle(s) and remained dead in their sins and unbelief . Seeing is not believing - a lesson taught over and over again in the Bible . Faith is a true gift from God . If only all would believe and have a heart for serving and loving the Lord .
Jody , in preparing for your message --you took the time to reflect on something of great importance and waited ,patiently waited for the Lord to fill you ...and He did . May more people take the time out to listen with their heart what the Lord places inside. His Words are there , in each one of us ~~~ that all are without excuse come the Day of Judgement . Thank you for sharing your heart and soul with me and others here at Faithwriters. Your witness, wisdom and passion is a blessing to me and so many . xoxo , Julie
God is awesome! I was reading this again when you commented on mine. A word like this must be read more than once. Thanks again for sharing this.
God bless you.
"Today I wept the Lord's bitter tears as He gave me vision to the gates of Heaven being closed upon the people who refused to come in - who waited too long. My heart cried out His words, 'Seek Me while I can still be found!'"...These words say it all. What passion for the lost! May we all have such passion that we weep, thinking about those who have not come to him. Our hearts go out to friends and relatives to whom we have witnessed; yet still they do not see the need. Thanks Jody for this wonderful message... And the drawing is awesome...Helen

Jody I won't treat this like a poem or article. This is a word from God. There are so many Christians distracted and hindered in these last days. I can hear God saying Cast all your cares on Me, come and follow Me. Don't look to the left nor to the right but keep your eyes on Me at all times! Don't stray! Don't fear! Don't doubt! Jody you have open my ears tonight. Thank you for your obedience. Keep letting God use you.
---
Read more articles by
Jody Goode
or search for other articles by topic below.
---
Search for articles on: (e.g. creation; holiness etc.)
Read more by clicking on a link:
Free Reprints
Main Site Articles
Most Read Articles

Highly Acclaimed Challenge Articles
.
New Release Christian Books for Free for a Simple Review
.
NEW - Surprise Me With an Article - Click here for a random URL

God is Not Against You - He Came on an All Out Rescue Mission to Save You
...in Christ God was reconciling the world to himself, not counting their trespasses against them... 2 Cor 5:19
Therefore, my friends, I want you to know that through Jesus the forgiveness of sins is proclaimed to you. Acts 13:38
LEARN & TRUST JESUS HERE
The opinions expressed by authors do not necessarily reflect the opinion of FaithWriters.com.
FaithWriters offers Christian reading material for Christian readers. We offer Christian articles, Christian fiction, Christian non-fiction, Christian Bible studies, Christian poems, Christian articles for sale, free use Christian articles, Christian living articles, New Covenant Christian Bible Studies, Christian magazine articles and new Christian articles. We write for Jesus about God, the Bible, salvation, prayer and the word of God.