Encouragement
ENCOURAGE AUTHOR BY COMMENTING
LEAVE COMMENT ON ARTICLE As A Member OR Visitor

Message Writer
Hire Writer
Report Article
Minimalizing Learning to be content with less
by
Sheriena McEvers
11/12/18
Free to Share
Author requests article critique
Message Writer
Hire Writer
---
Why minimalize?
There will be less to clean, less to store. Less clutter. So we can help more. Jesus teaches us in Matthew chapter 6 having food and raiment, be content.

Shopping---Gaining or minimalizing
Are we shopping out of need or want? How many pairs of shoes do I need? Another sweater? Me, I know that I have more clothes than I need. Is my phone adequate, or do I need the latest phone? Or another purse? How new of a car do I need?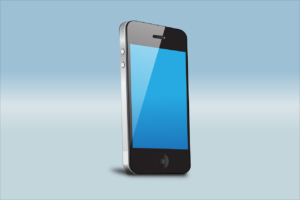 Jesus had nothing. Does He want me to have nothing? No. However, if I am more mindful of what I need versus what I want, maybe I will have more to give away. What do you think?
Debt---Can it be minimalized?
Want can lead to debt. Some debt is necessary, but maybe not all. Debt means that someone else owns part of my income and so owns part of me.
2 Corinthians 5:15 ...and He died for all, that those who live should live no longer for themselves, but for Him who died for them and rose again.
Simplifying---minimalizing
Want to join me in simplifying our lives? What about downsizing unless you are using your extra to provide for others in some way, whether long term or short term.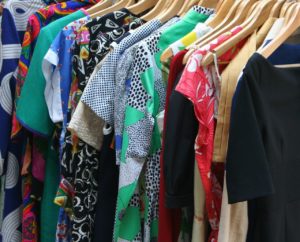 Will you join me in easing their lives just a little? Maybe through a reputable charity or even anonymously to a specific family, you may know who could use some help, especially during Christmas. What does the Bible say? Check out Deuteronomy 15:7-11.
Let's have what we need. Donate what we don't need. It is amazing how freeing it can be. Check out this song about being simple - Simple Gifts.
Join me as I learn to be satisfied with less and happy to give more.
Words to light your path
Matthew 6:33 "But seek first the kingdom of God and His righteousness, and all these things shall be added to you.
2 Corinthians 9:7 So let each one give as he purposes in his heart, not grudgingly or of necessity; for God loves a cheerful giver.
1 Timothy 6:6-8 Now godliness with contentment is great gain. For we brought nothing into this world, and it is certain we can carry nothing out. And having food and clothing, with these we shall be content.
Heavenly Father, help us to declutter our lives so we may be freer to serve You. Amen
---
PLEASE ENCOURAGE AUTHOR BELOW
LEAVE COMMENT ON ARTICLE
AS A MEMBER
OR
VISITOR
Reader Count & Comments
Date
---
Read more articles by
Sheriena McEvers
or search for other articles by topic below.
---
Search for articles on: (e.g. creation; holiness etc.)
Read more by clicking on a link:
Free Reprints
Main Site Articles
Most Read Articles

Highly Acclaimed Challenge Articles
.
New Release Christian Books for Free for a Simple Review
.
NEW - Surprise Me With an Article - Click here for a random URL

God is Not Against You - He Came on an All Out Rescue Mission to Save You
...in Christ God was reconciling the world to himself, not counting their trespasses against them... 2 Cor 5:19
Therefore, my friends, I want you to know that through Jesus the forgiveness of sins is proclaimed to you. Acts 13:38
LEARN & TRUST JESUS HERE
The opinions expressed by authors do not necessarily reflect the opinion of FaithWriters.com.
FaithWriters offers Christian reading material for Christian readers. We offer Christian articles, Christian fiction, Christian non-fiction, Christian Bible studies, Christian poems, Christian articles for sale, free use Christian articles, Christian living articles, New Covenant Christian Bible Studies, Christian magazine articles and new Christian articles. We write for Jesus about God, the Bible, salvation, prayer and the word of God.