Other
PLEASE ENCOURAGE
AUTHOR BY COMMENTING


Leave Comment
Message Writer
Hire Writer
Report Article
Word Processing and Printing
by
Neil Gregson
01/09/18
Free to Share
Author requests article critique
Message Writer
Hire Writer
---
Compared to manual typewriters, computers offer several benefits. The typed documents are very easy to revise without retyping the entire paper. Formatting may be quickly and easily altered. Many tasks (e.g., footnoting, pagination) are done automatically by the computer when instructed. Students can use a computer for composing the first draft instead of writing in longhand, or they may use a computer to type the final draft.

Word Processing Capabilities


Most word processing programs have the following capabilities that are useful for typing written assignments. Directions for using the tools differ from one program to another; refer to the software manuals or on-line help menus for instructions. But nothing can replace the human eyes and intellectual skills, so services like essay editing service are the best way possible to create and edit your assignment!




automatic footnoting




automatic pagination




justification (right, left, both, centered)




line spacing (single, space-and-a-half, double)




headers and footers (information entered at the top and bottom of every page)




word wrap (computer skips to next line automatically at the end of the previous line)




tables, graphs, and charts

may be added into the text




multiple font sizes and styles may be used in one document




spell checker, grammar checker, and thesaurus




type print may be changed (e.g., italics, underlining, boldface, etc.)




widows and orphans (single lines at the beginning or end of a page) are automatically moved to another page



Printing


After a document has been keyed into the computer and corrections made, the paper is ready for printing. Printing instructions that must be given to the computer include:



number of copies




print quality (draft, faster, or best)




page orientation (horizontal or vertical)




automatic or manual paper feed




pages to be printed (all pages or a range of pages)




paper size (8.5 x 11 or 8.5 x 14)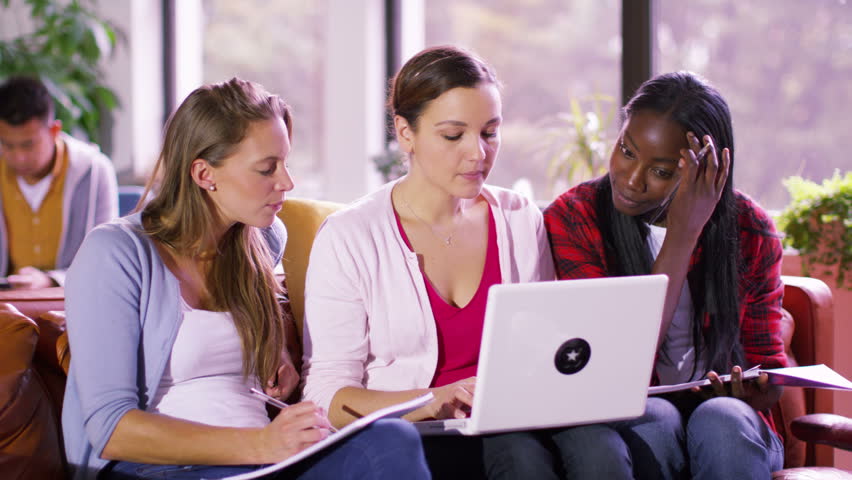 Words of Caution




Save Your Work Often




When working on the computer it is very important to save the document often, especially during electrical storms. If the power surges or goes out, all information that was entered or changed since the document was last saved will be lost forever. Some machines allow you to do automatic saves every so often, like every 10 minutes.




Use Your Own Disks




Save documents on your own personal disks when using public access computers. If you save on the computer hard drive, other people may access the document, stealing or changing it, or the document may be deleted by computer lab operators.




Use Meaningful File Names




Documents composed on the computer must be named in order to be saved. It is very helpful to use meaningful albeit brief names for documents. The name might include an abbreviation of the course and a one-word summary of the assignment or topic. For example, a critique and review of

The Grapes of Wrath

might be titled GrapesReview. A marketing take-home test might be named MarketTest1. Some programs allow only a certain number of characters (e.g., up to eight) in the document names; others do not allow spaces or symbols like # and &. Check the software manual or on-line help menus for specific guidelines.




Make Back-Up Copies




Because computer disks and hard drives sometimes "crash," erasing some or all of the contents, always make a back-up copy of the document on a separate computer disk. Put a label with one's name and address on the disks in case they are lost. Always make and keep a copy of the printed document as well.




Start Early




Begin the process of keying and printing the documents early in case there is an equipment malfunction or the terminals and printers are not available. This is especially important for people using public access computers or student computer labs during peak hours (usually 1:00 to 4:00 pm) and during critical parts of the term like before finals week.



PLEASE ENCOURAGE AUTHOR
,
LEAVE COMMENT ON ARTICLE
Read more articles by
Neil Gregson
or search for other articles by topic below.
---
Search for articles on: (e.g. creation; holiness etc.)
Read more by clicking on a link:
Free Reprints
Main Site Articles
Most Read Articles

Highly Acclaimed Challenge Articles
.
New Release Christian Books for Free for a Simple Review
.
NEW - Surprise Me With an Article - Click here for a random URL

God is Not Against You - He Came on an All Out Rescue Mission to Save You
...in Christ God was reconciling the world to himself, not counting their trespasses against them... 2 Cor 5:19
Therefore, my friends, I want you to know that through Jesus the forgiveness of sins is proclaimed to you. Acts 13:38
LEARN & TRUST JESUS HERE
The opinions expressed by authors do not necessarily reflect the opinion of FaithWriters.com.
This article has been read 131 times < Previous | Next >