Poetry
PLEASE ENCOURAGE
AUTHOR BY COMMENTING


LEAVE COMMENT ON ARTICLE As A Member OR Anonymously

Message Writer
Hire Writer
Report Article
WHISPER TO ME JESUS
Message Writer
Hire Writer
---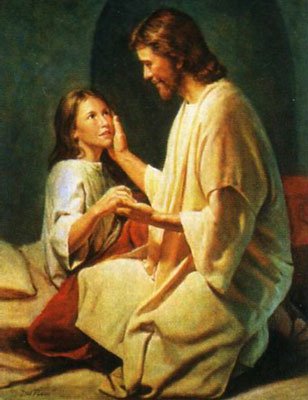 Come whisper to me, Jesus
Come down now from above
Come whisper to me, Jesus
Come open your arms of love
Come whisper to me, Jesus
Come heal my sin sick soul
Come whisper to me, Jesus
Come and make me whole
Come whisper to me, Jesus
Come cure my aching heart
Come whisper to me, Jesus
Come to me and never part
Come whisper to me, Jesus
Come let me worship Thee
Come whisper to me, Jesus
Come down and set me free
Come whisper to me, Jesus
Come as I praise Your name
Come whisper to me, Jesus
Come to forever be the same
Come whisper to me, Jesus
11 And he said, Go forth, and stand upon the mount before the Lord. And, behold, the Lord passed by, and a great and strong wind rent the mountains, and brake in pieces the rocks before the Lord; but the Lord was not in the wind: and after the wind an earthquake; but the Lord was not in the earthquake:
12 And after the earthquake a fire; but the Lord was not in the fire: and after the fire a still small voice.
13 And it was so, when Elijah heard it, that he wrapped his face in his mantle, and went out, and stood in the entering in of the cave. And, behold, there came a voice unto him, and said, What doest thou here, Elijah? (! Kings 19:11-13)
Scripture tells us that the Lord is everywhere, capable of being in all forms of goings-on. He loves to speak personally with us, as scripture also relates. However, it may be hard for us to realize that our all-powerful, all knowing Creator wants to talk with us. After all, what can we tell Him that He doesn't already know. Nevertheless, He stands ready and willing to talk. (Psalm 27:8)
Talking with God, in quite prayer, challenges us to leave old paths behind us and move forward to new heights in Him. Thus, we can be motivated to always be joyful and always be thankful. (1 Thess 5:16-18) And to take delight in Him. (Psalm 37:4)
So when is the last time you gently ask your heavenly Father to simply whisper to you.
PLEASE VISIT MY WEB PAGE http://ccrobey.wixsite.com/themessage
PLEASE ENCOURAGE AUTHOR
, LEAVE COMMENT ON ARTICLE
AS A MEMBER
OR
ANONYMOUSLY
Read more articles by
Charles (Chuck) Robey
or search for other articles by topic below.
---
Search for articles on: (e.g. creation; holiness etc.)
Read more by clicking on a link:
Free Reprints
Main Site Articles
Most Read Articles

Highly Acclaimed Challenge Articles
.
New Release Christian Books for Free for a Simple Review
.
NEW - Surprise Me With an Article - Click here for a random URL

God is Not Against You - He Came on an All Out Rescue Mission to Save You
...in Christ God was reconciling the world to himself, not counting their trespasses against them... 2 Cor 5:19
Therefore, my friends, I want you to know that through Jesus the forgiveness of sins is proclaimed to you. Acts 13:38
LEARN & TRUST JESUS HERE
The opinions expressed by authors do not necessarily reflect the opinion of FaithWriters.com.