Poetry
ENCOURAGE AUTHOR BY COMMENTING
Leave Comment
Message Writer
Hire Writer
Report Article
Divine Restoration
Message Writer
Hire Writer
Tweet
---


Divine Restoration
Danette Kettwich

Regardless surrender
Needless resign
Recklessly abandon
Was His grand redesign

Redeemed and purified
Ransomed finesse
Rescued and polished
In His righteousness

Delight in affection
Glory in charity
Exalt in adoration
For what He bore for me

Rendering arrogance
Surrendering self-conceit
Giving up vainglory
Just letting go of me.

Divine restoration
Consecrated relief
His sacred remedy
Came with loveís belief

Exhibiting favor
Demonstrating grace
Revealing His beauty
When He took my place

Magnificent and foreign
Splendid yet odd
Sublime and peculiar
Surrendering to an unseen God

He satisfies the empty
Indemnities the void
Atoning the deficient
The plot of death destroyed.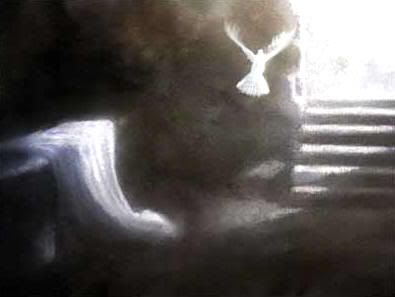 ---
PLEASE ENCOURAGE AUTHOR BELOW
LEAVE COMMENT ON ARTICLE
Reader Count & Comments
Date
---
Read more articles by
Danette Kettwich
or search for other articles by topic below.
---
Search for articles on: (e.g. creation; holiness etc.)
Read more by clicking on a link:
Free Reprints
Main Site Articles
Most Read Articles

Highly Acclaimed Challenge Articles
.
New Release Christian Books for Free for a Simple Review
.
NEW - Surprise Me With an Article - Click here for a random URL

God is Not Against You - He Came on an All Out Rescue Mission to Save You
...in Christ God was reconciling the world to himself, not counting their trespasses against them... 2 Cor 5:19
Therefore, my friends, I want you to know that through Jesus the forgiveness of sins is proclaimed to you. Acts 13:38
LEARN & TRUST JESUS HERE
The opinions expressed by authors do not necessarily reflect the opinion of FaithWriters.com.
FaithWriters offers Christian reading material for Christian readers. We offer Christian articles, Christian fiction, Christian non-fiction, Christian Bible studies, Christian poems, Christian articles for sale, free use Christian articles, Christian living articles, New Covenant Christian Bible Studies, Christian magazine articles and new Christian articles. We write for Jesus about God, the Bible, salvation, prayer and the word of God.