Poetry
ENCOURAGE AUTHOR BY COMMENTING
Leave Comment
Message Writer
Hire Writer
Report Article
In the Desert Place
Message Writer
Hire Writer
Tweet
---


Psalm 42:1-2 As the deer pants for the water brooks, So my soul pants for Thee, O God. 2 My soul thirsts for God, for the living God; When shall I come and appear before God?

Matthew 5: 6 Blessed are those who hunger and thirst for righteousness, for they shall be satisfied.

In this Desert Place
by Danette Kettwich

I've let myself wander
Into the desert once again,
Where my spirit thirsts
And sin becomes my friend.

Parched as the sand is here
My life has now become,
Leaving me so empty
And Your will's undone.

Lord, find me in this place
Send Your healing rain,
I can't bear it any longer
The cracked dryness of this pain.

Lord, please wash over me
With Your unfailing grace;
As I meet with you here
In this desert place.

One day apart from You
I find is all it takes,
For sin to grab my heart
And fill me with mistakes.

Lord, Please rain down on me
With your anointed grace,
As I kneel before you here
In this desert place.
7/1/12


John 4:13-14 Jesus answered and said to her, "Everyone who drinks of this water shall thirst again; 14 but whoever drinks of the water that I shall give him shall never thirst; but the water that I shall give him shall become in him a well of water springing up to eternal life."

Revelation 7:16-17 They shall hunger no more, neither thirst anymore; neither shall the sun beat down on them, nor any heat; 17 for the Lamb in the center of the throne shall be their shepherd, and shall guide them to springs of the water of life; and God shall wipe every tear from their eyes.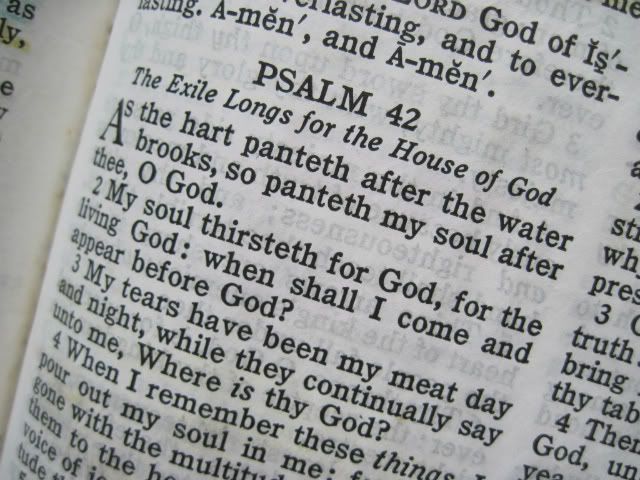 ---
PLEASE ENCOURAGE AUTHOR BELOW
LEAVE COMMENT ON ARTICLE
Reader Count & Comments
Date
this is wonderful...just a beautiful writing with beautiful pics. God Bless
---
Read more articles by
Danette Kettwich
or search for other articles by topic below.
---
Search for articles on: (e.g. creation; holiness etc.)
Read more by clicking on a link:
Free Reprints
Main Site Articles
Most Read Articles

Highly Acclaimed Challenge Articles
.
New Release Christian Books for Free for a Simple Review
.
NEW - Surprise Me With an Article - Click here for a random URL

God is Not Against You - He Came on an All Out Rescue Mission to Save You
...in Christ God was reconciling the world to himself, not counting their trespasses against them... 2 Cor 5:19
Therefore, my friends, I want you to know that through Jesus the forgiveness of sins is proclaimed to you. Acts 13:38
LEARN & TRUST JESUS HERE
The opinions expressed by authors do not necessarily reflect the opinion of FaithWriters.com.
FaithWriters offers Christian reading material for Christian readers. We offer Christian articles, Christian fiction, Christian non-fiction, Christian Bible studies, Christian poems, Christian articles for sale, free use Christian articles, Christian living articles, New Covenant Christian Bible Studies, Christian magazine articles and new Christian articles. We write for Jesus about God, the Bible, salvation, prayer and the word of God.