Christian Living
PLEASE ENCOURAGE
AUTHOR BY COMMENTING


LEAVE COMMENT ON ARTICLE As A Member OR Anonymously

Message Writer
Hire Writer
Report Article
Christ's Resurrection Unveiled God's Final Plan
by
Walter Kahler
04/16/17
Free to Share
Message Writer
Hire Writer
---
God unveiled His promise of an eternal life free from sin through Christ's resurrection. This assurance of a life spent in spiritual bliss isn't a theory but a reality to those who live in Christ. And a believer understands this truth because God's Living Spirit gives them the courage to live holy in a world riddled with evilness.
When I ponder over the great Resurrection, it brings me joy knowing God amended Adam and Eve's disobedience (Genesis 3:22). It's important to realize this undeniable event transformed my life into God's light. So without understanding Christ's rising from the dead my spiritual life stays elusive.
When Jesus unfolded God's plan for the end of His time on earth (John 2:19), it set in motion the reality of Christ's death, resurrection, and ascension. Those who heard Him speak on these events became confused. They imagined He meant destroying the physical building and rebuilding it in three days.
With this in mind, we must accept God's temple is Christ Himself. Those present when Jesus spoke of the resurrection couldn't grasp the Lord's unique way of redemption. Yet when Mary Magdalene saw the open tomb and God's angel told her the news of the resurrected King, she became overjoyed (Matthew 28:1-10)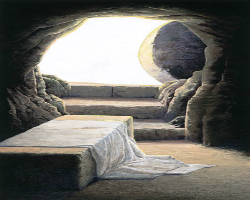 We are fortunate for Matthew's recording of Christ's rising from the dead. Because when the actual resurrection occurred and the Roman soldiers shared this news with the chief priests they bribed them (Matthew 28:12). Then instructed them to use dishonesty and blame the Disciples for stealing His body (28:13-14).
Under those circumstances, a web of doubt engulfed those alive during this significant interaction with God's plan of salvation. For example, the Apostle Thomas refused to believe Christ arose from the dead until he touched the wounds of Christ's body (John 20:24-26).
Not much has changed since those ancient days. Many people reject the resurrection. They cling to individualism rooted in self-searching motives. Everlasting life isn't their focus because they live in the here and now. And they live a fast-paced existence missing out on the spiritual nature of life.
In the past, I recoiled from the Lord. My outlook on Him was one of disbelief. I spent every day spewing my agnostic venom on others. Even in those dark times, God had plans for me to partake in His Son's resurrection. I the hope your experience with the Great Commission captures your faith in a profound way.
In summary, God's exposure to Christ's resurrection gives us an endless delivery of grace. It's in this powerful act of the Lord we become purposeful and spiritual useful in proclaiming the Gospel. Now with our newfound wisdom, we can live in this broken world.
How do you live in the resurrection?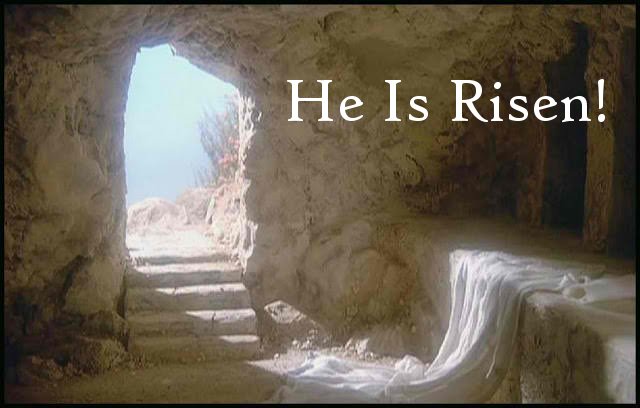 PLEASE ENCOURAGE AUTHOR
, LEAVE COMMENT ON ARTICLE
AS A MEMBER
OR
ANONYMOUSLY
Read more articles by
Walter Kahler
or search for other articles by topic below.
---
Search for articles on: (e.g. creation; holiness etc.)
Read more by clicking on a link:
Free Reprints
Main Site Articles
Most Read Articles

Highly Acclaimed Challenge Articles
.
New Release Christian Books for Free for a Simple Review
.
NEW - Surprise Me With an Article - Click here for a random URL

God is Not Against You - He Came on an All Out Rescue Mission to Save You
...in Christ God was reconciling the world to himself, not counting their trespasses against them... 2 Cor 5:19
Therefore, my friends, I want you to know that through Jesus the forgiveness of sins is proclaimed to you. Acts 13:38
LEARN & TRUST JESUS HERE
The opinions expressed by authors do not necessarily reflect the opinion of FaithWriters.com.
This article has been read 279 times < Previous |
Next >