---
Today, I looked into my daughter's eyes. They told me that she was in pain and my mind flashed back to these same blue eyes, pleading, when as an tiny infant she lay on a life support machine as I sat looking on, helpless. Yet at times, I see in them, such light and joy and it is through those pretty, almond shaped eyes, that I get a glimpse into her beautiful soul. There, I see her complete, always. Yes, she is mentally and physically disabled, for what the labels are worth and I am not in denial. The realist in me would never permit that. She is broken in some ways, but her life holds equal meaning and worth to those of her siblings. This weekend, her two oldest brothers are away. We will see them again on Monday, which is her birthday, but they left her a card telling her how special she is and that they love her. She is loved and loves equally in return.

But we live in a society that believes truth to be subjective and morality, relative and today, as I looked into my daughter's eyes, I was aware that I could have been looking into the soul of any one of 250,000 such individuals who were brutally murdered by doctors and scientists in Nazi Germany. As I reflect on the lack of care that she received as an infant, I know in my heart, that there was a discriminatory element to it. Yes, eugenics is very much alive and well. Ninety percent of pregnant women in the United States who test positive for carrying a little baby with Down's syndrome, choose to abort. I don't know the statistics for the United Kingdom, but doubt that it makes positive reading. Children are slaughtered with such brutality in what should be the safest place on earth, the womb of the mother that conceived them.

In the moral relativist's universe where there is no basis for right and wrong, such human life can have no value. Society is spiralling downward at an alarming rate, but as long as policy makers are flying in the face of, and rejecting the moral Law Giver, moral and ethical bankruptcy are inevitable.

What, I ask myself, does this mean for my girl? I believe that she is precious to God and I have to take my eyes off this world and trust Him. Yet I need be aware of what is going on and be her voice when needed. I recently memorised Psalm 2 and the words are frequently brought to mind. How sinful is this world and yet how long suffering and merciful our God is.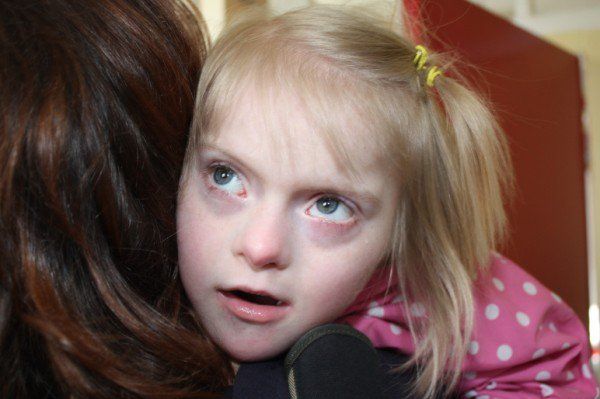 ---
If you died today, are you absolutely certain that you would go to heaven? You can be! TRUST JESUS NOW
---
Read more articles by A B or search for articles on the same topic or others.

Read More - Free Reprints, Main Site Articles, Most Read Articles or highly acclaimed Challenge Articles. Read Great New Release Christian Books for FREE in our Free Reads for Reviews Program. Christian writers can JOIN US at FaithWriters for Free. Grow as a Writer and help spread the Gospel.



The opinions expressed by authors do not necessarily reflect the opinion of FaithWriters.com.

Hire a Christian Writer, Christian Writer Wanted, Christian Writer Needed, Christian Content Needed
Find a Christian Editor, Hire a Christian Editor, Christian Editor, Find a Christian Writer