---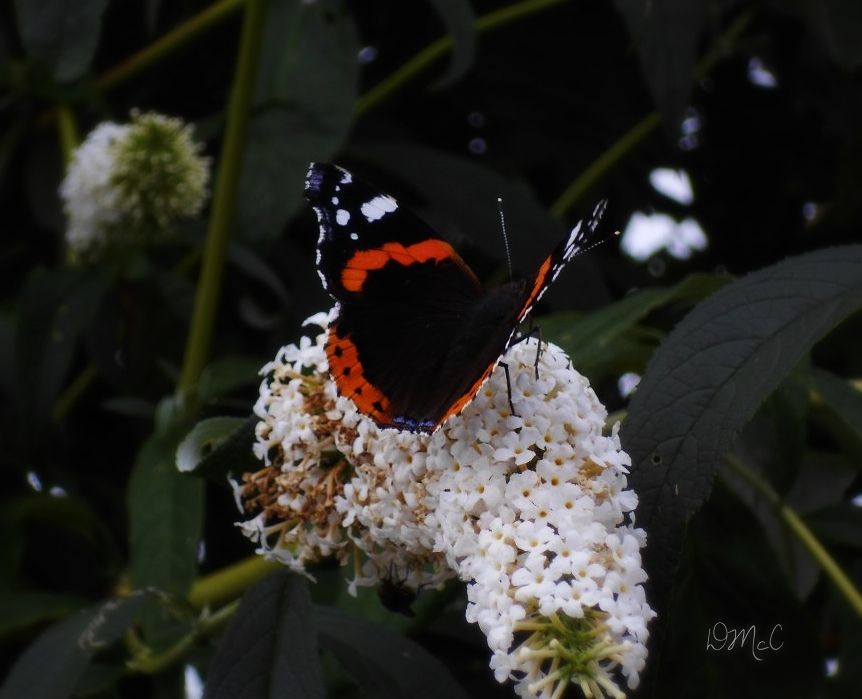 When my daughter was an infant, I encountered several other babies with Down's Syndrome in hospital, each requiring the same cardiac surgery as my own child. Two things struck and saddened me; firstly, the parents seldom visited, opting rather to leave these precious children for lying for days, and sometimes weeks at a time, staring at a blank ceiling. Then, when they did show up, the predominant attitude was one of self pity. Every time I heard 'why me?' I would think, why not you? What is so special about you, that you deserve a child with no health issues?

Shortly after my daughter's birth, I bowed my head and thanked God for His love, grace and wisdom in entrusting us with this little life. I gave her the middle name of Grace for this reason. Would my life be changed? Yes, undoubtedly. Did the diagnoses come as shock? Absolutely. But I chose to celebrate a beautiful life and embrace the journey, leaving behind friends and family who treated her birth like a death, or unspoken tragedy.

Around this time, whilst trying to navigate these uncharted waters, they aired an advertisement on television for hair products with the caption 'because I'm worth it.' I remember sitting there, irritated by it, concluding that this same egotistical mindset was responsible for the attitude that I was experiencing toward my child. I no longer wanted this influence in my home, or for my children.

People generally do not settle for second best. When we bought an old farmhouse that required extensive renovation, my husband's brother and his wife, announced that they would never live in a secondhand house! Some act like the world owes them something, or seek fulfillment in the latest fashions or gadgets, remaining blissfully blinded to the fact that they are hapless victims of consumerism. Young people too, are deceived into thinking they are expressing individuality, whist all the time, end up looking like carbon copies of each other. At the school gate, I'd listen to other mothers, loudly competing, using their kids, holidays and material possessions, to try and outdo each other. How could individuals, worthy of only designer clothing, possibly be accessorised with a less than perfect child? Most children who happen to be conceived with an extra chromosome, are brutally slaughtered and thrown in the trash, for this reason.
Sadly, I have experienced this attitude in some churches too. Some seem oblivious to the way most of the world live, to the ravages of war and famine or the plight of the poor, who incidentally, are far richer in many ways, that we could ever be. If something upsets their equilibrium, they stamp their feet, question God and throw a tantrrum.

How is it possible to reconcile such an attitude to individuals who profess to have been to the cross? As I grapple with the biblical truths of redemption, faith and justification, my mind is brought back to the cross and repentance. When a person is brought to faith in Christ, they are overwhelmingly conscious of their guilt, sin and shame. They own their sin and agree with God that they are as vile and hell-deserving as His word reveals them to be. Yet the prevailing spirit in the church is not that of the prodigal son, but the older brother.

My local Christian book shop is filled with romantic fiction and humanistic self-help books that claim to teach you how to love yourself or improve your self-image and self-esteem. It is all about you afterall! I doubt if there are any titles that deal with carnality and dying to self. I certainly haven't seen any. There is a false gospel out there that exists, solely to address the felt needs of humanity. In churches, the 'worship' songs consist of repetitiive man-centred lyrics, and a belief that a loving God will not judge an unholy life, is presented as biblical truth. There is no fear of God, yet it is only by His mercy, that we are not consumed.
Fear ye not me? saith the Lord: will ye not tremble at my presence ~ Jeremiah 5v22.
The fear of the LORD is the beginning of wisdom: and the knowledge of the holy is understanding ~ Prov 9v10



This know also, that in the last days perilous times shall come.
For men shall be lovers of their own selves, covetous, boasters, proud, blasphemers, disobedient to parents, unthankful, unholy,
Without natural affection, trucebreakers, false accusers, incontinent, fierce, despisers of those that are good,
Traitors, heady, highminded, lovers of pleasures more than lovers of God;
Having a form of godliness, but denying the power thereof: from such turn away.
2 Timothy 3
---
If you died today, are you absolutely certain that you would go to heaven? You can be! TRUST JESUS NOW
---
Read more articles by A B or search for articles on the same topic or others.

Read More - Free Reprints, Main Site Articles, Most Read Articles or highly acclaimed Challenge Articles. Read Great New Release Christian Books for FREE in our Free Reads for Reviews Program. Christian writers can JOIN US at FaithWriters for Free. Grow as a Writer and help spread the Gospel.



The opinions expressed by authors do not necessarily reflect the opinion of FaithWriters.com.

Hire a Christian Writer, Christian Writer Wanted, Christian Writer Needed, Christian Content Needed
Find a Christian Editor, Hire a Christian Editor, Christian Editor, Find a Christian Writer