---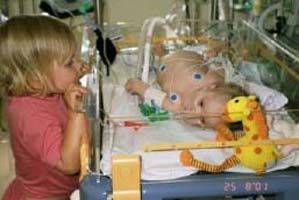 Numbers, etched into my brain
bring a sense of foreboding
like a thick somg, that hangs in the air,
catching my breath and dulling the senses.
August, you are here again!
If I could erase you from my calender,
I would.
Every year, you sneak up and serve
as a wretched reminder of a summer
akin to this one,
a broken child, and a broken heart.
Your name will forever serve
as a reference point in time,
when plump little legs stopped growing
and little baby hands, ceased making
effortless and purposeful movements.
It was on your watch, that eyes,
bright with wonder and hope,
became dull and ceased to shine.
July and September are my friends,
even though your victim remains unaltered,
all year long.
She is a pretty girl. One of the least
yet, in my estimation, the best!
She is a weaker member of the whole,
yet we cannot say, we have no need of these!
Today, I honour her and those like her,
for they are beautiful and courageous souls
and have much to teach us.
If I could, I would give her my legs
and watch her run.
We would walk together hand in hand,
just as we have done many times
in the vivid dreams, of yesteryear.
I see her in visions of the night,
that tease and torment,
convincing the subconscious
of their reality.
I would also gladly donate my voice,
to listen to first words,
sounds that I have heard,
in subconscious slumber.
Yes, for you my child,
I would trade places, in a second
entering your silent, immobile world,
but I cannot.
Today your maker told me not to fear,
for He formed you in the womb
and He will help you,
just as He has done
for the past twelve years.
He is God.
There is none beside,
and I trust in Him.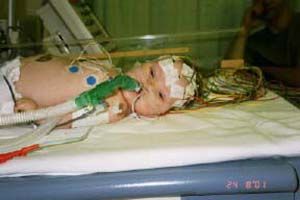 And he took the damsel by the hand, and said unto her,
Talitha cumi; which is, being interpreted, Damsel, I say unto thee, arise.
Mark 5 v 41

On Sunday and Monday it will be twelve years since my daughter sustained her brain injuries. On the 18th of August, she was subjected to a series of incompetent decisions whilst in hospital care, which in turn resulted in a chain of preventable blunders, resulting in her TBI the following day.

For years, I have dreaded August. An almost tangible, grief and sadness, seems to infiltrate the air, as it does in January, when my beloved grandfather, passed away. I am sure it is the same for many, who have experienced trauma and/or loss.

Some years, I would try and forget the actual dates. Others, I'd try and cope, by ignoring the digits on the calendar. This year, the dates are firmly etched in my brain and the numbers on my laptop serve as a daily reminder, that these days are approaching.

Every year, I'd lock myself away as I'd be terrified of falling apart. I have fallen apart so many times this year, it is no longer an issue. As long as I can remember, I have had a fear of crying in front of people and trusted no one.

As an adult, I seldom cried, but when I did, a floodgate would open and I would find it hard to stop. As a child, I did not cry. My mother, in her determination to break me, was incensed by my lack of tears, and it drove her fury. When my grandfather passed away when I was ten years old, I locked myself in the bathroom, and wept.

I am thankful for the hard lessons and experiences of this year and I launch out in faith, that this weekend, God will grant peace, that passes all understanding just as he did all these years ago, when there was no hope.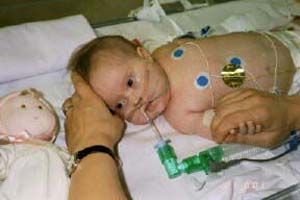 God is good, all of the time
It is wonderful to look back and trace God's hand. There were many times, my daughter should have died, yet she survived. God sustained her. Around the time this photoraph was taken, the neurology team told us that there was no brain activity. Her little eyes here are fixed in this position, her pupils unresponsive and dilated. She failed to respond to pain and stimuli. To all human wisdom, there was no hope. Over the next few months, there were many crisis and on the 20th of October, she went through major cardiac surgery. For eight days post operatively, she was on full life support and we were told some of her organs would most likely, never function again. But we have a greater physician! I have omitted my daughter's name here (but it can be found in the above verse of scripture from the Gospel of Mark) It was given to me when I was carrying her. We were unaware that she would be born with an extra chromosome and a cardiac condition and this passage brought much comfort and reassurance throughout. Yes, God is good!
---
If you died today, are you absolutely certain that you would go to heaven? You can be! TRUST JESUS NOW
---
Read more articles by A B or search for articles on the same topic or others.

Read More - Free Reprints, Main Site Articles, Most Read Articles or highly acclaimed Challenge Articles. Read Great New Release Christian Books for FREE in our Free Reads for Reviews Program. Christian writers can JOIN US at FaithWriters for Free. Grow as a Writer and help spread the Gospel.



The opinions expressed by authors do not necessarily reflect the opinion of FaithWriters.com.

Hire a Christian Writer, Christian Writer Wanted, Christian Writer Needed, Christian Content Needed
Find a Christian Editor, Hire a Christian Editor, Christian Editor, Find a Christian Writer