---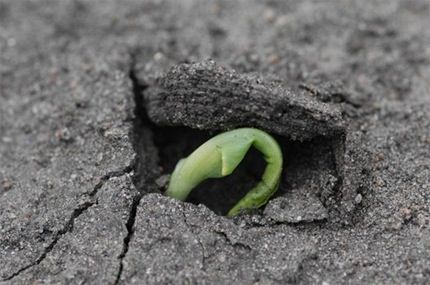 Now crucified with Christ, I live
And yet, it is not I
But Christ within, who lives in me
He lives and I must die
He loved me then, He loves me still
And gave Himself, for me!
Oh Lord, conform me to Thy will
That I may live for Thee
I can't frustrate the grace of God
His merit to obtain
If righteousness, came by the law
Then Christ is dead, in vain!
No filthy rags of self and pride
Could for my sin, atone
I only can be justified
Through faith in Christ, alone
Verily, verily, I say unto you, Except a corn of wheat fall into the ground and die, it abideth alone: but if it die, it bringeth forth much fruit.
John 12:24
---
If you died today, are you absolutely certain that you would go to heaven? You can be! TRUST JESUS NOW
---
Read more articles by A B or search for articles on the same topic or others.

Read More - Free Reprints, Main Site Articles, Most Read Articles or highly acclaimed Challenge Articles. Read Great New Release Christian Books for FREE in our Free Reads for Reviews Program. Christian writers can JOIN US at FaithWriters for Free. Grow as a Writer and help spread the Gospel.



The opinions expressed by authors do not necessarily reflect the opinion of FaithWriters.com.

Hire a Christian Writer, Christian Writer Wanted, Christian Writer Needed, Christian Content Needed
Find a Christian Editor, Hire a Christian Editor, Christian Editor, Find a Christian Writer