---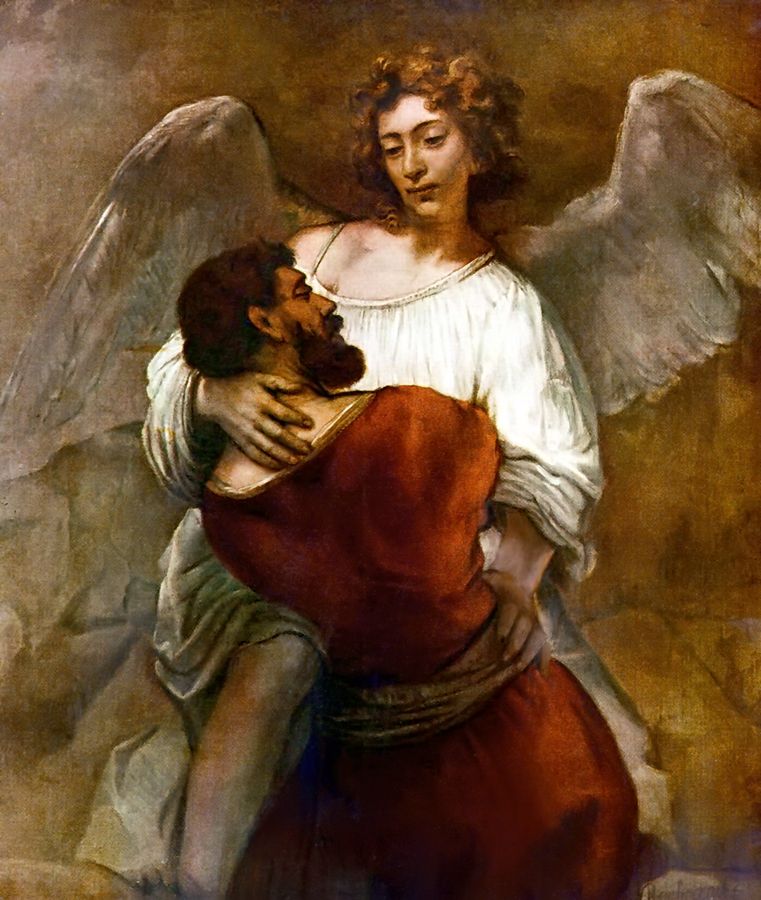 Rembrant van Rijn - Jacob wrestling with the angel
On Jabbok's river banks, I stand
Exhausted, spent, alone
The ground beneath, an iron land
My resting place, a stone
The past, I lost, through time and flight
Discreted, I'm set free!
But in the stillness of the night,
It catches up with me
The heavens above become as brass
No ladder can be found
The long-familiar impasse,
Serves only to confound
Your will, I do not wish to fight
Your glory, long to see
But though I try, with all my might
I can't take hold of Thee
God, move me forward from this place
Complete Thy work within
I'd rather limp through life, with grace
Than run, for self and sin
O wretched man that I am! who shall deliver me from the body of this death?
Romans 7:24
---
If you died today, are you absolutely certain that you would go to heaven? You can be! TRUST JESUS NOW
---
Read more articles by A B or search for articles on the same topic or others.

Read More - Free Reprints, Main Site Articles, Most Read Articles or highly acclaimed Challenge Articles. Read Great New Release Christian Books for FREE in our Free Reads for Reviews Program. Christian writers can JOIN US at FaithWriters for Free. Grow as a Writer and help spread the Gospel.



The opinions expressed by authors do not necessarily reflect the opinion of FaithWriters.com.

Hire a Christian Writer, Christian Writer Wanted, Christian Writer Needed, Christian Content Needed
Find a Christian Editor, Hire a Christian Editor, Christian Editor, Find a Christian Writer