---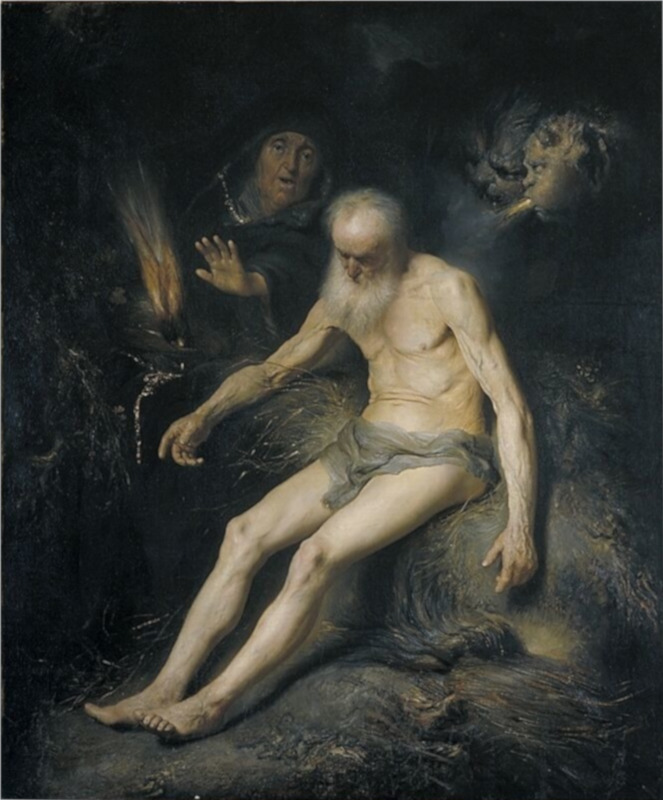 Job - Jan Lievens 1631
Job 14 v 7-12
Wherein is the hope for a tree?
Consider it's bleak demise,
A rotting form, ostensibly
All promise of life, belies
The ebb from a river's flow
The fragrance of summer rain
Revitalising gifts, bestow
Engendering life, again
Wherein is the hope of mankind?
As he yields his final breath
His spirit is gone, his flesh confined
To the icy sleep of death
The flow from a riven side
A love, which eternity spans
Abundant, endless, life provides
Yes this, is the hope of man!
For I know that my redeemer liveth, and that he shall stand at the latter day upon the earth: And though after my skin worms destroy this body, yet in my flesh shall I see God:
Job 19:25-26 KJV
I wrote this for the challenge. It was rushed, so I decided to repost and omit the last verse which I'd scribbled at the last minute - literally, and wasn't happy with. I also gave it a new title as the other was given in a feeble attempt to make it gel with the topic ...
---
If you died today, are you absolutely certain that you would go to heaven? You can be! TRUST JESUS NOW
---
Read more articles by A B or search for articles on the same topic or others.

Read More - Free Reprints, Main Site Articles, Most Read Articles or highly acclaimed Challenge Articles. Read Great New Release Christian Books for FREE in our Free Reads for Reviews Program. Christian writers can JOIN US at FaithWriters for Free. Grow as a Writer and help spread the Gospel.



The opinions expressed by authors do not necessarily reflect the opinion of FaithWriters.com.

Hire a Christian Writer, Christian Writer Wanted, Christian Writer Needed, Christian Content Needed
Find a Christian Editor, Hire a Christian Editor, Christian Editor, Find a Christian Writer