---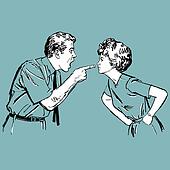 It's all about me , you see.
Just help me find the way. Find it on bended knee. Lord My heart is now broken, in His Holy name I plea. My wary soul is now hungry, please open my eyes to see. My spirit is lost and dying, from sin please set me free. Give me grace, through faith, so that I may speak bravely. You Lord have no limitations, now give me all your boundary. It's all about me, you see.
Why are we Christians not going to church, as we should ? ( Hebrews 10:25) Oh, occasionally we may see a transfer from another part of the world or community, by virtue of a variety of sundry reasons. What about that sporadically visit, from a stranger whom never returns ?. ( 1 Peter 3:15 ) Was anybody concern with the visit ? Did anybody give a friendly jester or invite the visitor back ? Then, why did this person (s) not give a return visit.
You see, there was some reason for the visit but no one bothered to seek why. Most people, who visit our church, have a genuine reason or need. as they are truly looking for genuine worship. Not just a "rock band" and "fairy tale" stories. ( 2 Peter 1:5-18 ) And when they don't find the proper spirit, they will just move on. ( Matthew 22:36-40 )
In addition, while I am on my " Christian soap box" , is this new church phenomenon, of "meet and greet" serving a purpose ? Or, is it just fake fellowship that is hindering the presence of the Holy Spirit ? I have sensed, what I feel was a very clear working of the Holy Spirit after singing some very good quite "Praise & Worship" songs, only to have the Spirit suddenly disappear, as the service was broken up by the "meet and greet" segment of the service.
Call me a dinosaur, if you may, but that's just how I feel. Yes, I do believe in the " old time religion". The "Spirit Filled Religion" that is. ( 2 Cor 5:10 ) I have honestly observed some members of the congregation remain in their seats during this brief time of "meet & greet" fellowship.
Here again, maybe I'm just being "picky" ? So, what is the purpose of our local church? I contend our churches should be "missionary churches". To the local population first, then to the utter most parts of the world. In fact, was that not the last sermon Jesus preached. ( Acts 1:8 )
How long has it been since someone from a local church knocked on your door, to invite you to their Sunday service? Or better still, how long has it been since you played that reverse role of knocking on your neighborhood doors.
So, what does the scripture say about these thoughts? ( Psalm 66:16) ( Proverbs 11:30 ) ( 2 Cor 5:18-20 ) ( 1 Peter 3:15) ( 1 Peter 4:11 ) Yes beloved, it's all about me. For I'm the only Bible some people read. People are hurting, out there, in the work place, at the mall, in the school yard and yes even in our homes. So, let's go to work, sharing "the Gospel of Jesus Christ".( 1 Cor 3:6-9. ( Ephesians 4:11-16
---
PLEASE ENCOURAGE AUTHOR, LEAVE COMMENT ON ARTICLE AS A MEMBER OR ANONYMOUSLY

Read more articles by Charles (Chuck) Robey or search for other articles by topic below.


---
If you died today, are you absolutely certain that you would go to heaven? You can be! TRUST JESUS NOW


Read More - Free Reprints, Main Site Articles, Most Read Articles or highly acclaimed Challenge Articles. Read Great New Release Christian Books for FREE in our Free Reads for Reviews Program. Christian writers can JOIN US at FaithWriters for Free. Grow as a Writer and help spread the Gospel.
The opinions expressed by authors do not necessarily reflect the opinion of FaithWriters.com.

Hire a Christian Writer, Christian Writer Wanted, Christian Writer Needed, Christian Content Needed
Find a Christian Editor, Hire a Christian Editor, Christian Editor, Find a Christian Writer