Poetry
PLEASE ENCOURAGE
AUTHOR BY COMMENTING


Leave Comment
Message Writer
Hire Writer
Report Article
The Ash Heap
Message Writer
Hire Writer
Tweet
---
Thomas Edisonís fire
by JOHN D. COOK on NOVEMBER 23, 2009
When Thomas Edison was sixty-seven years old, his factory was destroyed in a fire. This was his response the next morning:
Thereís value in disaster. All our mistakes are burned up. Thank God, we can start anew. ~ Thomas Edison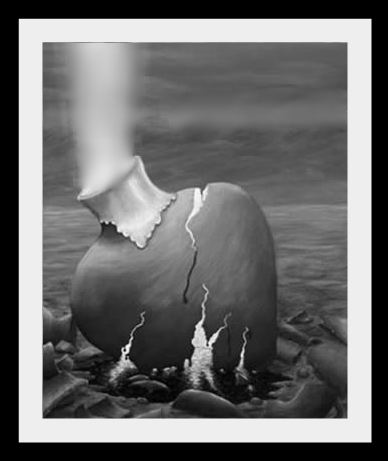 The Ash Heap

Sitting amongst the ash heap
Lord I find you there
Disaster all around me
I have hope in earnest prayer

Sitting amongst the ash heap
I find strength in you
No matter what becomes
I know you will see me through

When Iíve lost it all in life
I can start anew
Not in my own power
Itís all in what You will do!

Sitting on the ground broken
Ashes in my hair
Iím closer to the ground
And I know I find you there

Lord, If this is what it takes
For my heart to seize
Permit the trials come
Lead me down onto my knees


PLEASE ENCOURAGE AUTHOR, LEAVE COMMENT ON ARTICLE
Read more articles by Danette Kettwich or search for other articles by topic below.


---
Search for articles on: (e.g. creation; holiness etc.)

Read more by clicking on a link:
Free Reprints
Main Site Articles
Most Read Articles
Highly Acclaimed Challenge Articles.
New Release Christian Books for Free for a Simple Review.
NEW - Surprise Me With an Article - Click here for a random URL

God is Not Against You - He Came on an All Out Rescue Mission to Save You

...in Christ God was reconciling the world to himself, not counting their trespasses against them... 2 Cor 5:19

Therefore, my friends, I want you to know that through Jesus the forgiveness of sins is proclaimed to you. Acts 13:38

LEARN & TRUST JESUS HERE

The opinions expressed by authors do not necessarily reflect the opinion of FaithWriters.com.