Moderators: Deb Porter, itsjoanne
---
---
I just have to mention that THREE of the seven jewelers are in the top ten. How cool is that?????

But now for my woowoos! Woowoo to PPPPPEEEEEEEEEJJJJJJ!!! (who I hope has peeled herself off the ceiling - or floor. AMAzing!! c'mon up, girl!) LLLEEIGGGHHH!! VOOONNNIEEE!!!!!!!(told ya you wouldn't be in advanced for long!!) AAANNNNN!! GGGGERRRYYYY!!! DDDEEEEEEE!!! JJJANNN!!! BBBEEETTTYYYYYYYYYYYY!!! JJJIIIMMMM!!! MMAARRRIIIIITTTTAAAAA!! (kicked out of beginners twice, eh??) SHHHIRRRLLEYYY!! (enjoy your long stay in intermediate?? hehe) ALLLTHHHEEAAA!!! (and anyone whose name I don't recognize - I feel like I SHOULD know some of the others LOL).
ConGRATS, folks!! This makes my day all day!
---
Pencil 1 (1-49 Posts)

Posts: 4
Joined: Thu Oct 18, 2007 2:32 pm
Location: Texas
Contact:
CONGRATULATIONS!!!!!!!!!!!!!!!!!!!!!!!!

Out of all the incredible entries this week, it is SO wonderful to celebrate with all of you!!!!!!!!!!!!!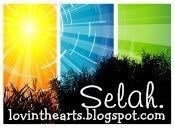 [
<b><i>"If you want to change the world, pick up your pen."</b></i> Martin Luther
<b>Faithwriters Profile</b>
---
I timidly raise my hand...gulp.
Thanks, judges! Thanks, Verna, for calling to let me know-I forgot to check!
Congratulations, Everyone!!!
---
Thank you, Judges, for your hard work. I am THRILLED to be nudged into a place with such talented writers.
CONGRATULATIONS to ALL
(Maritia... I knew you had it in you! Way to go!!!!!!!!)
I had something really memorable to write here but I forgot what it was.
Gerald Shuler
---
Pencil 1 (1-49 Posts)

Posts: 3
Joined: Wed Jan 02, 2008 3:23 pm
Location: Mississippi
Contact:
Congrats to all! Way to go!
---
Congratulations winners - and a special shout out to those who are moving up levels. This is really an exciting week.
---
Pencil 1 (1-49 Posts)

Posts: 5
Joined: Wed Oct 17, 2007 2:32 pm
Location: In the woods of Michigan
Contact:
a BIG congats to all the winners!!!
---