Moderator: Deb Porter
Pencil 1 (1-49 Posts)

Posts: 8
Joined: Mon Aug 28, 2006 12:10 am
Location: Colorado
Contact:
Yay! I'm proud of you! Way to go!!!

Rebecca
---
---
Hehe -
Good for you Shari!
(this is SO fun!)
---
RedBaron wrote:ah - you did see it lol

I had Frank read through the first half of my chapter, but not the last half -as I wasn't sure when he'd get home from work and how tired he'd be. So... if the first half is really good and the last half really bad, I'll know I should have waited ROFL
If I'd read threads from the top, I woulda known - but I started from the bottom.
---
Yay!
---
Pencil 1 (1-49 Posts)

Posts: 25
Joined: Wed Jul 26, 2006 12:46 pm
Location: Reality
Contact:
Way ta go! (I know this is late, but I don't get over here on the weekends.)
---
Pencil 1 (1-49 Posts)

Posts: 17
Joined: Fri Sep 08, 2006 2:26 am
Location: Northern Indiana, USA
Contact:
Shari, that's quite a feat considering you are a mom and all!!! Good for you!!!
Wonder how many actually submitted by the deadline????
Make every word count~Mtt.12:37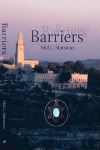 New Website
The Israel Connection
Twitter
---